Considering a donation to Archangel? Great, because we need YOU!

There is so much we do for our students, and so much we WANT to do. With your continued support, we can make Archangel an unforgettable experience for our students. Most importantly, with your support, we can continue to keep costs low, allowing all students the opportunity for an affordable Catholic education.
What does your funding provide?
~ Everyday supplies and textbooks
~ Expansion for our Technology Program and infrastructure
~ Needed building repairs and updates
~ Winter maintenance and heating
~ The opportunity to do more community projects
~ Guest lecturers from the Catholic community
~ Field Trips! Field Trips! Field Trips!
~ Great in-school activities to build upon our wonderful school culture and cultivate stronger bonds between our students and staff

We encourage you to donate, no amount is too small. If you would like your donation to address a specific area of need in Archangel, feel free to contact us and we will be sure your funds are placed exactly to your wishes.
Donate to Archangel School Today!
For your convenience, you can donate securely via credit card or bank account with the link above. You will receive an emailed confirmation through Venmo, but if you need a donation receipt for tax purposes, please contact us.
We thank you so much for your continued support! May God bless you!
"Whoever welcomes this little child in My name welcomes Me; and whoever welcomes Me welcomes the One who sent Me. For he who is least among you all--he is the greatest." Luke 9:48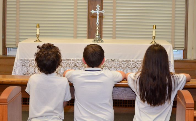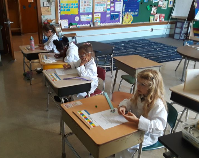 Stay tuned for more events and fundraisers!